Hair Loss Treated in Barrie, ON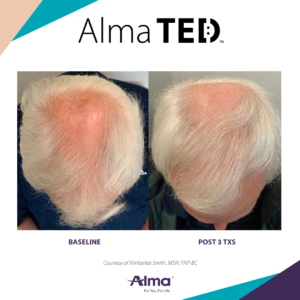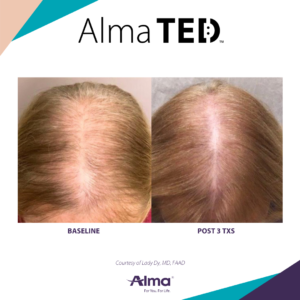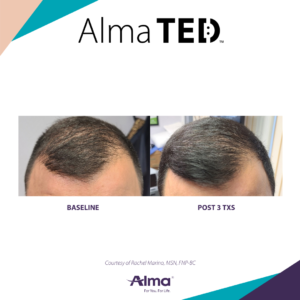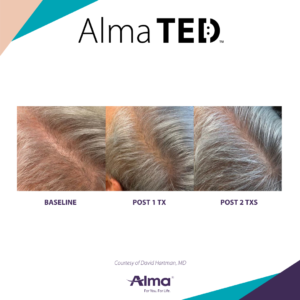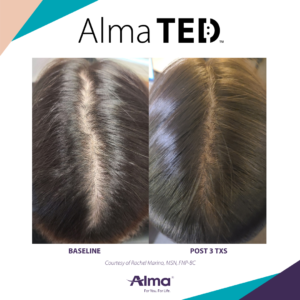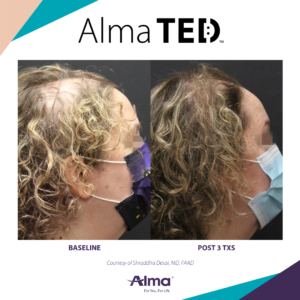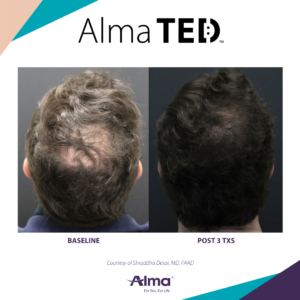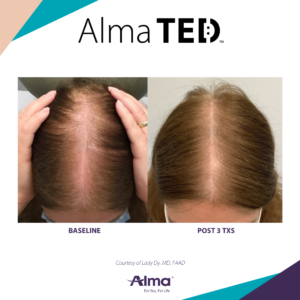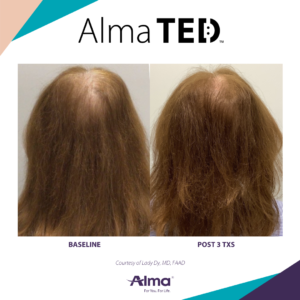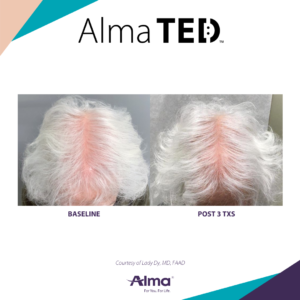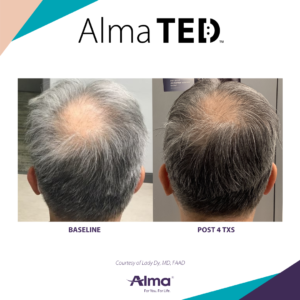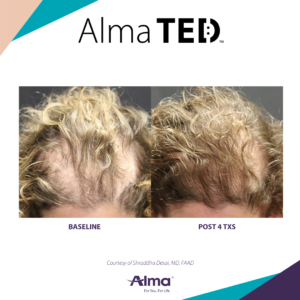 Do you suffer from hair loss?
Millions of men and women in Canada have hair loss concerns, however, 95% of these cases can be treated successfully and, in many cases, reversed.  Men and women suffer hair loss for many different reasons. In most men, hair loss appears as a receding hair line or balding on the top of the head or the crown.  This is known as male pattern baldness, but for women this type of hair loss typically doesn't follow any pattern, but the hair will noticeably thin out over time.
At VirtusMD, we have the latest technology in TransEpidermal Delivery (TED) for hair restoration that doesn't involve any pain, needles, surgery, or downtime.
We use the TED to leverage acoustic sound waves to drive a vegan, hypoallergenic hair restoration serum deep into the scalp which results in thicker, fuller, and more hair.
Hair loss concerns that can be treated with the TED:
Click HERE to learn more about the TED treatment and expectations for your hair restoration journey.
For More Information about any condition, or to schedule an appointment, call us at (705) 888-2658 or click the button below to contact us online